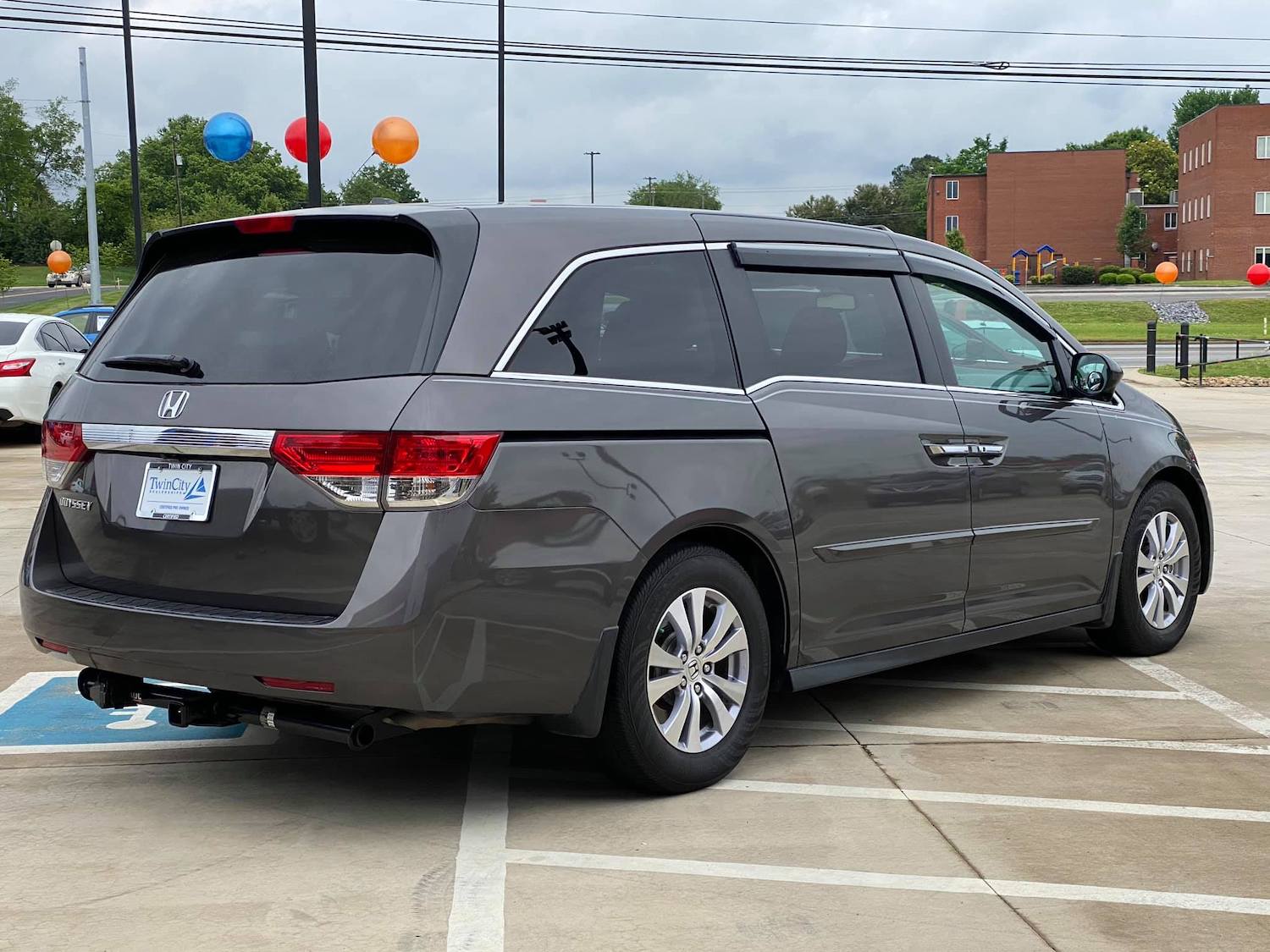 If you are ready for your next new to you vehicle and hoping to find something with more space, a previously owned minivan is the option for you. Our customers in the Maryville, Nashville, and Knoxville areas are sure to find the perfect vehicle for them between our pre-owned and certified pre-owned minivan line up. 
There are several reasons why buying a used minivan might be the right choice for you. Whether you are looking for a vehicle that offers endless passenger or cargo space, hoping for something that can be transformed into a living space, or even just ready for a bigger vehicle; a minivan is capable of meeting these needs and beyond. 
More Space
When choosing a minivan you will find that the vehicles offer more passenger space and available cargo space. Minivans typically offer third row seating allowing for anywhere from five to eight passengers. These third row seats can also be converted into cargo storage when needed. Buying used allows you to choose more space at a more affordable price. 
Potential for Van Life
For those ready to take on an adventure, minivans offer a great opportunity for camper remodels. Buying used will allow you to save money on the base of the vehicle and put it into the remodel, trips, or even experiences. The space offered in these vehicles is the perfect opportunity to live on the road. 
Quality Minivan Inventory
At Twin City Certified we are committed to bringing our customers the highest quality inventory. We stock the brands you know and trust at affordable prices. We offer a variety of vehicles in different trim levels allowing you to pick out the features you need in your minivan. Spanning over a range of years, our inventory offers new years to older models. 
Our inventory includes minivans you want such as: 
Toyota Sienna 
Dodge Grand Caravan 
Honda Odyssey 
Chrysler Pacifica 
And more!
Shop Used Minivans in Maryville
Our inventory of pre-owned and certified pre-owned minivans offer a variety of options for our potential buyers. No matter your reason for wanting to buy a minivan, Twin City Certified is here to ensure all of your needs are met. For more information please feel free to contact us online or visit us in person. We are committed to bringing the highest quality inventory to our Maryville, Nashville, and Knoxville area customers.