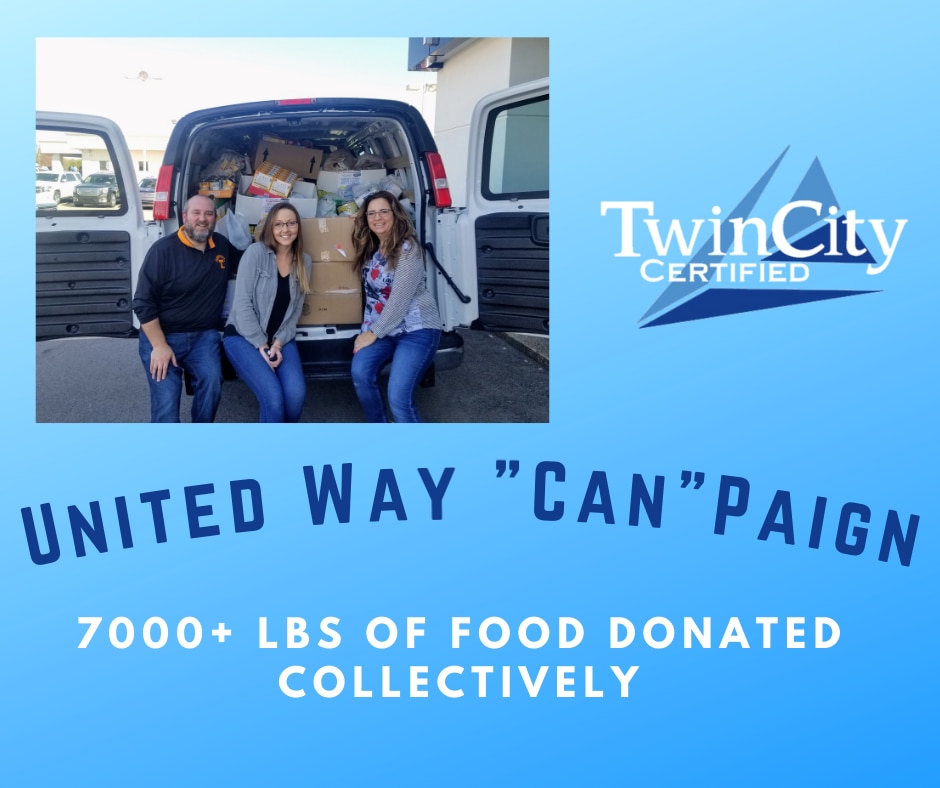 We understand the stigma surrounding car dealerships. But did you know that the Twin City family of Dealerships is family owned? Hailing back to 1956, our original owner has always seen the value in giving back to our community.
Over the last several years, we've partnered with United Way. During our partnership, in the month of November we've done canned food drives dubbed "United Way 'Can' Paign"  which have been a great hit. Every year Twin City Dealerships has successfully donated more than the previous year, but 2020 has taken the cake!

We are proud to announce that this year we've donated a Grand Total of over 7,000 POUNDS OF FOOD! What a great accomplishment. All donations were given to Louisville Christian Assistance Center. For more information on their endeavors, click the link attached to their name.
Thank you to all Twin City Dealerships employees who made this effort possible!